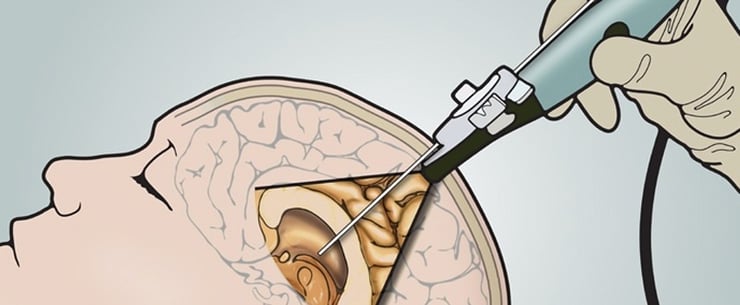 Dr. Kare Fugleholm is a Consultant Neurosurgeon at Rigshopitalet in Copenhagen, whose department of neurosurgery is among the largest neurosurgical departments in Europe covering all aspects of brain surgery and peripheral nerve surgery.



Unlike MRIs or CTs, ultrasound can show a live image of the surgeon's needle or catheter to help guide them to their targets in the brain. Dr. Fugleholm describes and shows on-screen how he uses ultrasound to:


• see how an abscess shrinks while he aspirates it
• visualize the flushing of the abscess with antibiotics
• make sure his needle will not pass through major vessels
• look for hematoma formation



Dr. Fugleholm uses the Flex Focus 800 during his neurosurgery procedures because he likes its small size and footprint. Also, thanks to their fast and easy set up and boot up time he can be puncturing a cyst or the ventricular system within three minutes of deciding he needs to use ultrasound. You can read about the system he uses for neurosurgery here, and view the craniotomy and burr hole transducers he displays in the video here: neurosurgery ultrasound transducers.

If you liked this blog post you will also like our interview with Dr. Quigley, a neurosurgeon in UK who explains how he successfully integrated his ultrasound system with BrainLab Neuronaviation technology to overlay real-time ultrasound images on top of his patients' MRI or CT image to provide real-time anatomical information while operating. See ultrasound products for neurosurgery applications.