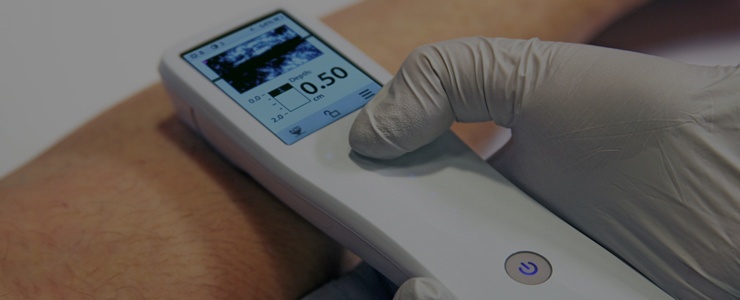 Analogic is proud to announce the BK Sonic Window ultrasound system has won the gold medal for Radiological and Electromechanical Devices at the Medical Design Excellence Awards on June 14, 2016.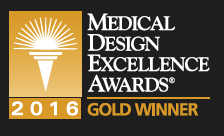 The Medical Design Excellence Awards (MDEA) is the premier awards program for the medtech industry. The competition recognizes achievements in product design and engineering that improve the quality of healthcare delivery and accessibility.
Designed in conjunction with the Bresslergroup, the Sonic Window is a handheld, battery-operated ultrasound system with unique, real-time 2D ultrasound imaging that allows intuitive sub-surface imaging as if you were looking through the skin into the underlying anatomy. Sonic Window enables clinicians to easily detect the locations and sizes of fistulas and grafts of dialysis patients, thereby helping them ease and improve the process of cannulation.
According to the MDEA, "Judging of the entries is conducted by an impartial panel of jurors—made up of clinicians, engineers, and designers—who carefully review all product submissions and narrow them down to a maximum of six finalists in each category. From there, jurors vote to award a bronze, silver, and gold award in each category, as well as an overall best-in-show winner."
Learn more about the MDEA award and the Sonic Window Handheld Ultrasound System.