An article in Forbes Magazine outlines the results of a study on men with an elevated PSA performed by researchers from the North Shore LIJ Medical Center.


Data from the study (published on June 1st in the Journal of Urology) "demonstrated that using a specialized MRI technique along with transrectal ultrasound (TRUS) in men with an elevated PSA resulted in cancer detection rate that was twice as high compared to data from earlier studies that analyzed men with an elevated PSA undergoing the standard 12-core biopsy."
MRI-ultrasound fusion biopsy involves fusing MRI data with real-time ultrasound imaging to help guide biopsy procedures. It combines the ability of MRI to evaluate the entire prostate and locate suspicious regions of interest with the ability of ultrasound to provide real-time guidance.
The article includes opinions on the new technology's role in active surveillance, and its potential to decrease the number of prostate biopsies performed by urologists.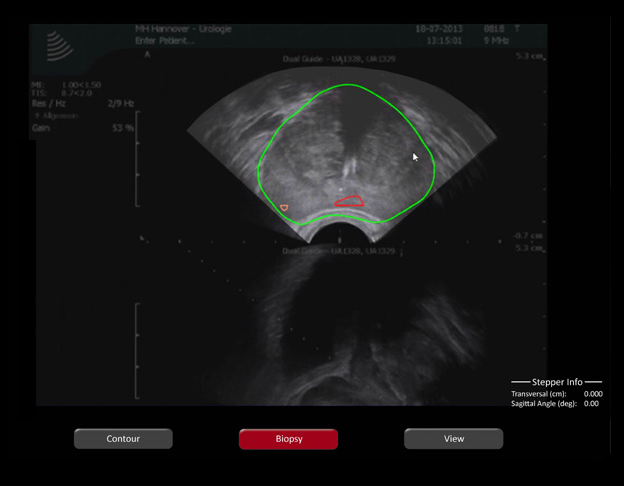 BK Ultrasound offers BioJet Fusion, which combines prostate MRI with real-time BK ultrasound systems. It supports both transrectal and transperineal biopsy procedures. You can read more about it on the BioJet Fusion page, download the brochure, and contact us if you're interested in a demo or pricing.