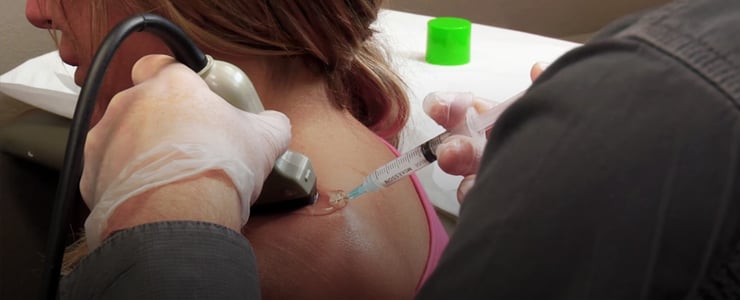 "When I trained 20-something years ago, ultrasound was not being utilized for therapeutic injections," recalls Dr. Kevin Ladin of Comprehensive Pain Specialists, Phoenix, Arizona. "We used our knowledge of anatomy to guide our needle to the right location. That was kind of a primitive technique, one that most physicians were using because that's how we were trained. With the use of ultrasound, there's no question that the outcomes are much better."
Ultrasound has undoubtedly come a long way over the last two decades, and practice co-owners Dr. Kevin Ladin and Dr. Gary Dilla are two of a growing number of pain treatment specialists benefiting from the use of ultrasound in commonplace musculoskeletal (MSK) procedures. A shift to a more everyday use of ultrasound has enabled them to increase patient turnover by reducing the number of patients requiring outside referral to other physicians.
The diagnostic reliability and ease-of-use associated with ultrasound has equipped physicians like Dr. Ladin and Dr. Dilla with a powerful investigative tool. According to Dr. Ladin, alongside the traditional 'Experience, Location, Feel' method for targeting injections, ultrasound has tremendously changed the way he practices medicine.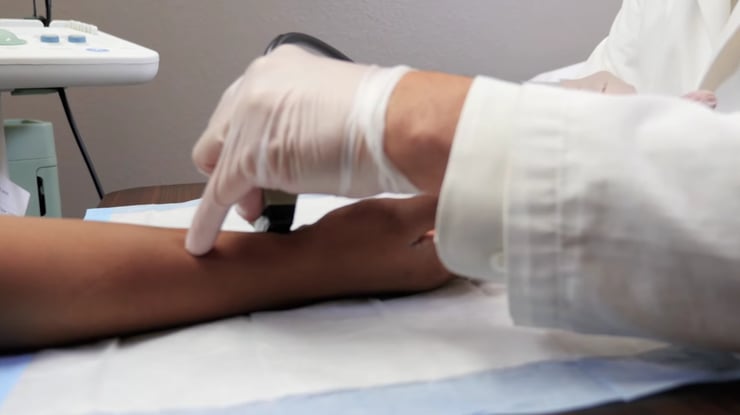 "As little as five years ago we were actually referring patients to other physicians to perform injection therapy," explains Dr. Dilla. "One of the classic, essentially benign types of procedures that physical medicine doctors have done over the years is called trigger-point injections [injections intended to treat muscle pain]. In the past, when we did these injections blindly, we would always be fearful about placing the needle too deep into the tissue and possibly penetrating areas that we don't want to go, for example the lung. With the use of ultrasound we're able to see the lung and the pleural space, we're able to guide the tip of the needle as deeply as possible, and in that way we're able to more effectively treat the trigger point."
For the two physicians, there was further rationale for selecting BK Ultrasound other than just industry-leading image quality. Like many doctors, Dr. Ladin and Dr. Dilla value the confidence and peace of mind that comes from world-class customer service.
Dr. Ladin explains, "We found that the resources BK provided were excellent. We had access to a number of end services where individuals from BK actually came into our office and demonstrated how the product operates, and certainly that's a big part of it. It actually became pretty obvious to us after looking at three or four different systems, that the BK Ultrasound product we eventually chose was far superior than the others, just in ease-of-use, portability, and image quality."
Want to learn more about our ultrasound systems and transducers for musculoskeletal applications? Please visit our MSK page.